Our Team
Any job in the horse racing industry is very laborious and time-demanding. Horses require care and attention 24 hours a day, seven days a week. There are few people who can dedicate themselves to the constant rigors of the daily training schedule.
Niall Brennan Stables is extremely proud of the talented horsemen and horsewomen who make up our team. These individuals are vital to the success of our operation. Their dedication and devotion has helped to establish our position as a leading pinhooking operation.
Our employees arrive from all over the world with many different backgrounds in the horse industry. During the past winter training season, for example, our riders represented five different countries!
Key Leaders Within the Program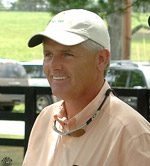 Niall Brennan,
Niall was a successful jockey and won his first race at the age of 16 in his native Ireland. He soon discovered his special talents as a trainer and traveled around the world working at tracks and farms in New Zealand, Australia, California and Kentucky, broadening his knowledge of the thoroughbred industry. In 1987, he relocated to Florida to train for George Steinbrenner at his Kinsman farm.
In 1991 Niall Brennan presented his first consignment at Select Two-Year-Old sales and since then has consistently ranked as a leading consignor in North America numerous times.
Niall is also an active member on the board of The Breeder's Cup, Ocala Breeder's Sales Company, Fasig Tipton Sales Company and is the president of the Ocala Farm Ministry.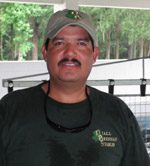 Alvaro Romo, Farm Manager
Alvaro has been an integral part of our operations for over 20 years. He has earned everyone's respect with his work ethic and dedication to our operation. Alvaro is a "hands on" horseman with a true passion for the racing industry. He also acts as our immigration liason and has help to establish our solid core group of grooms who take part in the H2B visa program.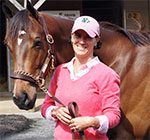 Stephanie Brennan, Director of Sales and Marketing
Stephanie has been involved in the racing industry for over 20 years. Originally from Western Canada, Stephanie's background in both show horses, racehorses as well as has a degree in Sales and Marketing help keep the organization running smoothly.  Stephanie is very active in aftercare of racehorses, founding Final Furlong to ensure a safe landing for graduates of NBS after their racing career.  She is on the board of the Ocala Farm Ministry and TRF.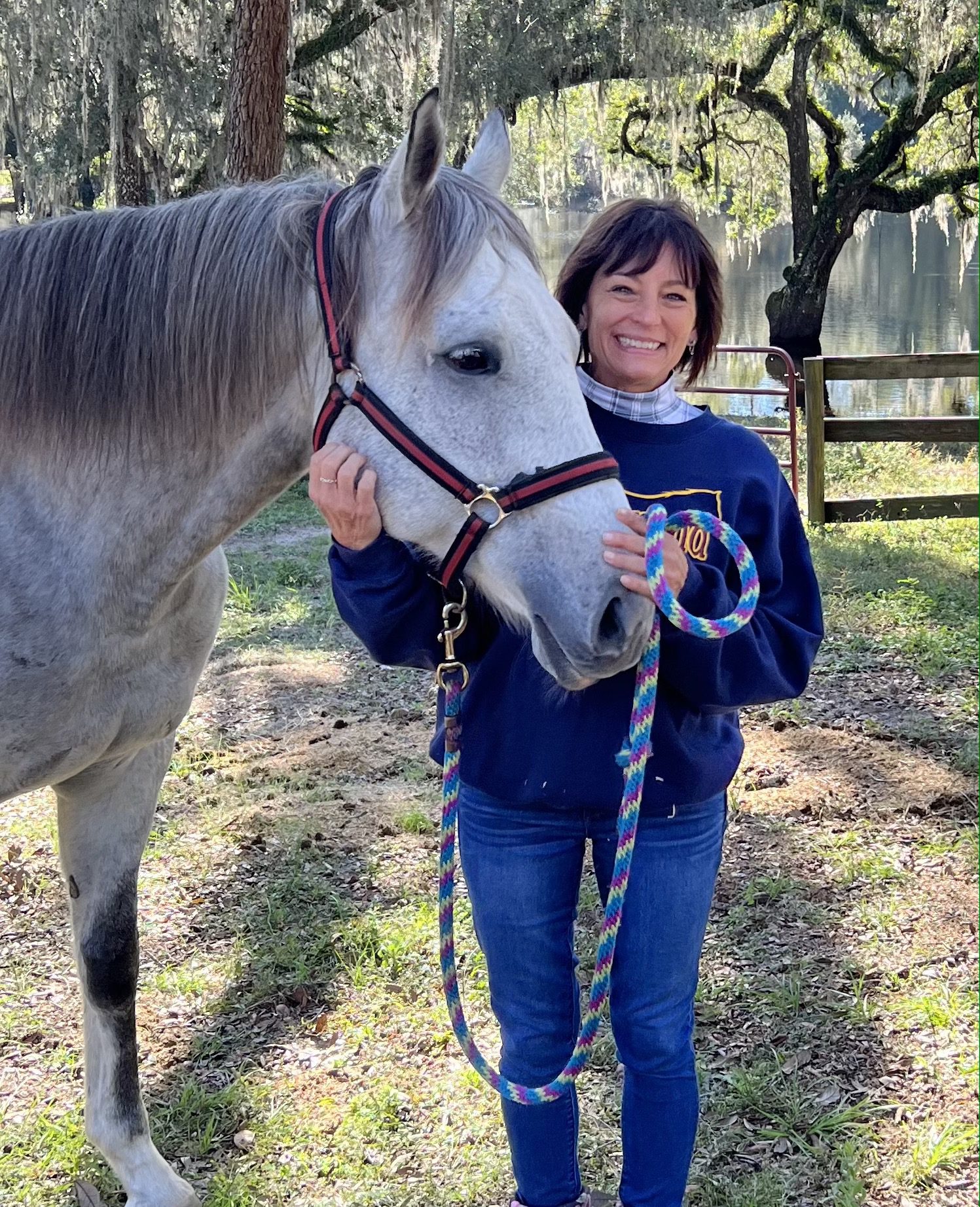 Christine Strand, Office Manager
Chris' love for animals and can do attitude make her the perfect fit for the NBS Office Manager position. She has the professionalism to accommodate our clients while snuggling with one of the office pups. Her willingness to take on any challenge keeps the office running like a Thoroughbred. She is comfortable in the office or in the barn. ( a laptop and a picnic table out back would be good)
Away from the office,   enjoys spending time with her Bloodhound Jack, three horses and her husband.  In her spare time. she is found out exploring the trails oh one of her horses.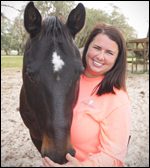 Sarah Doran, Director of Equine Operations
Sarah grew up in Southern Ohio showing Hunter Jumpers and Arabian Sport Horses. She holds an Associates in Science Degree in Equine Studies Business Management from the College of Central Florida. Prior to working at Niall Brennan Stables, Sarah worked at The Sanctuary Rehabilitation and Conditioning Center as well as the Ocala Jockey Club. During her time with the Sanctuary she was certified for use of Cold Laser and PEMF therapy equipment.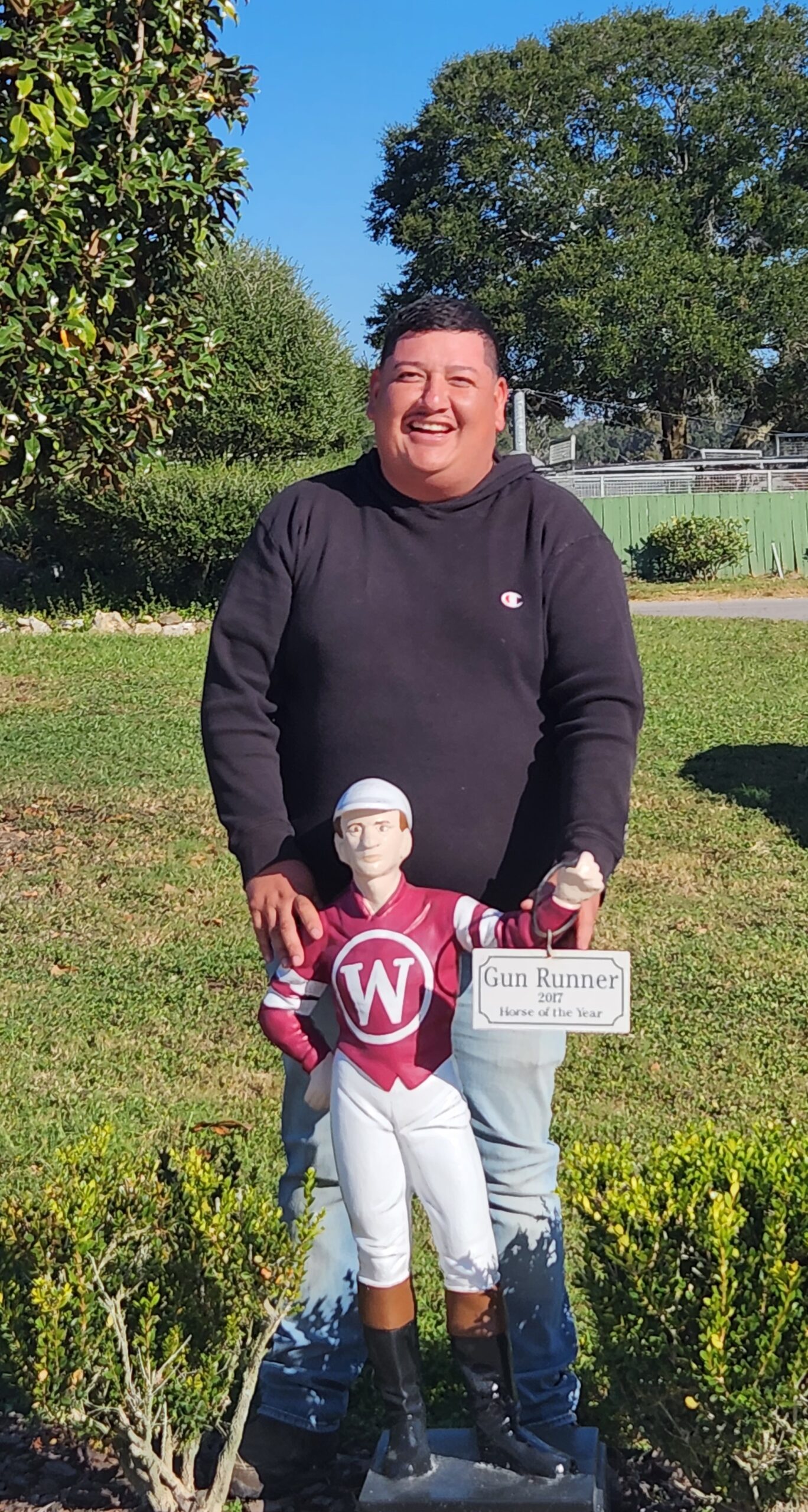 Jose Luis Romo, Assistant Farm Manager
"Like Father Like Son" Chepo has always had a love for horses and having the opportunity to grow up here on the farm has only intensified those feelings. Chepo is the right hand man to Niall and his papa Alvro, assisting and ensuring the day to day operations run smoothly.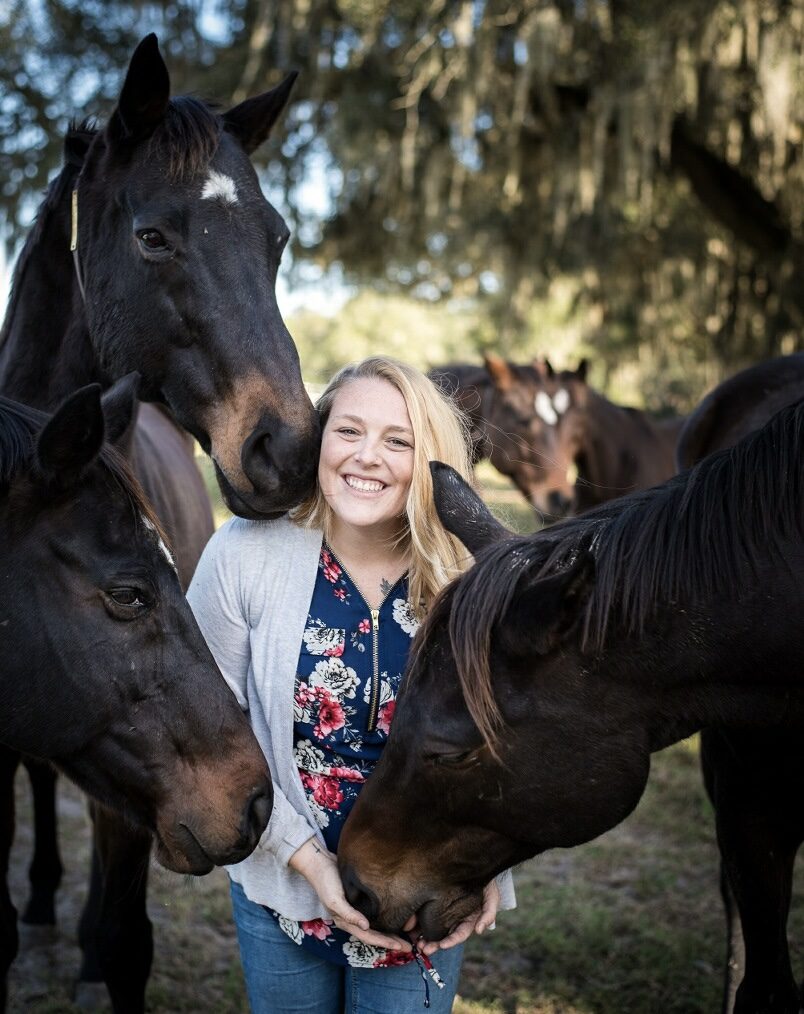 Julianne Stowell, Client Relations
This animal loving beach girl comes to us from the TRF Second Chances Program at Lowell C.I. Jules is truly living out her second chance here at NBS and her lifelong dream of working with animals. She has a love and passion not only for serving animals but people, so our client relations position is a win- win for both her and NBS. Welcome to the team, we are so excited to be a part of your journey and success.
Barn Foremen
Behind every operation are the unsung heroes. In our operation these are the barn foremen. They work long hours and are responsible for every minute detail pertaining to the horses. They can tell the horses eating and sleeping habits, as well as their likes and dislikes. It is this attention to detail they provide that helps to keep the horses healthy and happy.
The Ponies
They also play a very important role at the farm by being partnered with the horses to keep them calm or if they just need a boost of confidence. Rugby, pictured below, has been the long time travel pony that accompanies the horses to the sales around the country.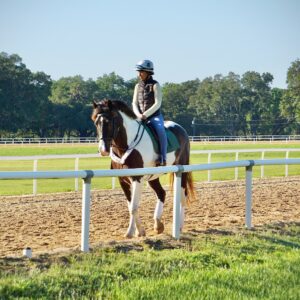 Furry Friends
We can't forget our other furry friends who are always watching the horses train and roaming the facility alongside Niall.